Hello, everyone! A few weeks ago I decided to sit down and work with photoshop! Well, from that several t.A.T.u. layouts were born! I'll get around to posting more later, but for now I hope you enjoy!
Be sure to credit me for the header, and
refuted
for the layout codes. Comment if you take, please!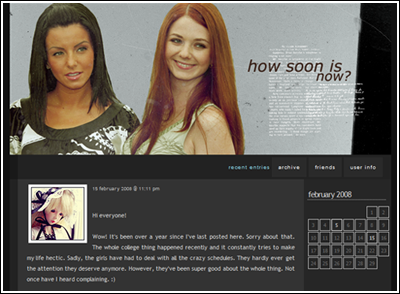 (
Collapse
)